Ancient Emblem have finished recording their new album, that will be titled "Funeral Pyre" and follows up their 2018 split with Social Crisis.
It consists of 7 songs in around 40 minutes and has been recorded at Marekords by Marek, mixed at Corsarios Estudios by Lolo and mastered at Enormous Door Mastering by Jack Control. Artwork by Brookesia Estudio.
A limited Tape version will be ready for their upcoming tour with a carefully handmade packaging coming out on CROW WILL TELL RECORDS . More info about Vinyl and Cd versions coming soon.
Ancient Emblem are also heading off on tour with Helde in August with tour dates listed below: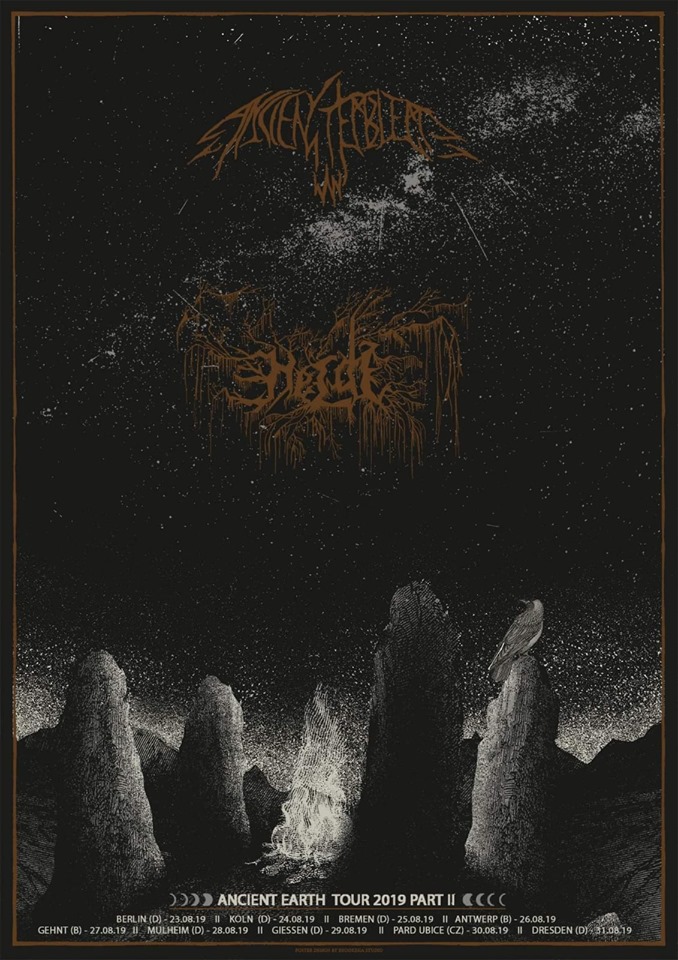 ·ANCIENT EARTH TOUR 2019 PART II·
AUGUST 23 || BERLIN @ Schabe gib acht || Summer Wedding Crust Fest Vol. 3
https://www.facebook.com/events/461905127888753/
AUGUST 24 || KÖLN @ TBA
AUGUST 25 || BREMEN @ TBA
AUGUST 26 || ANTWERP @ The kids
https://www.facebook.com/events/1402940786497354/
AUGUST 27 || GEHNT @ Den Bristol
AUGUST 28 || MÜLHEIM @ AZ Mühlheim
https://www.facebook.com/events/304705560425552/
AUGUST 29 || GIEßEN @ AK-44
https://www.facebook.com/events/1245608525589600/
AUGUST 30 || PARDUBICE @ RC Ponorka
https://www.facebook.com/events/820253858352004/
AUGUST 31 || RADEBEUL @ Noteingang || Paranoya Festival
http://paranoyafestival.blogsport.de/