When a band has a CV consisting of ex-members of Nuclear Death Terror, Pisschrist and ABC Weapons,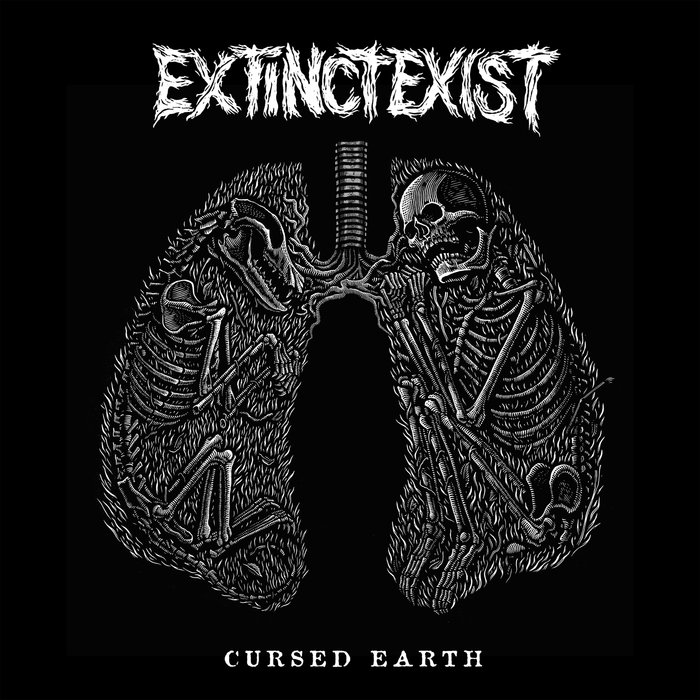 you know what to expect a raging crustal assault, and Yes thats exactly what this is. Now on their second outing, having previously released a demo tape which is to be re-issued on 7″ vinyl shortly, Melbourne' EXTINCT EXIST bring a new 12″ to the fold in June 2016 to accompany a European tour.
6 tracks of some solid old school crust that does not relent as it is overlaid with some guitar weilding solos and skills that brings the in some Bolt Thrower-esq worship but holding a pace of a band on a warpath of D-Beat destruction//annihilation. Played with a crushing urgency 6 tracks, whose slowing is a method to build up a great ferocity as EXTINCT EXIST rip roar through the next track. Finishing the record on a destructive blast into an eerie bleakness on the latter part of 'Echo Howls' as if a symbol of where this planet and everything on it is heading. Solid release from these Melbourne Crust Punks.
Label: Ruin Nation