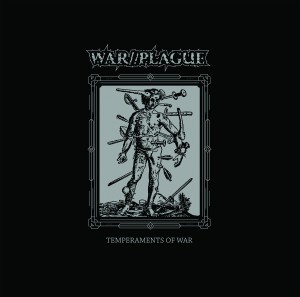 War//Plague are back with 'Temperaments of War' their follow up E.P. to their 'Primal' e.p. which was released earlier this year. As with their previous releases, 'Temperaments of War' continues to build upon War//Plagues legacy of solid crust releases.
From beginning to end, war/plague hit with crushing metallic riffs, harsh searing vocals and a complete onslaught of brutal drumming. Blending melodic interludes with crusty thrash.
War//Plague hail from the American Midwest and with clear motive, continue to push and strengthen the crust movement. 'Temperaments of War' reaffirms War//Plagues position at the forefront of the crust genre.
Label: Organize & Arise