Feminist infused Grrrl-crust-Punk VICIOUS IRENE new 12″ 'Sacrifice' is out on Ruin Nation Records.
Emerging from the DIY underground 18 years ago VICIOUS IRENE from Göteborg (Sweden) present their third studio album with eleven storming tracks of shredding and bellicose feminist infused Grrrl-crust-Punk!
Those who follow VICIOUS IRENE over the years can expect some more relentless swedish "kang-punk" and L7'esque grunge with heaps of scandinavian-black metal guitars in league with the unstoppable "full throttle human d-beat machine" behind the drum kit.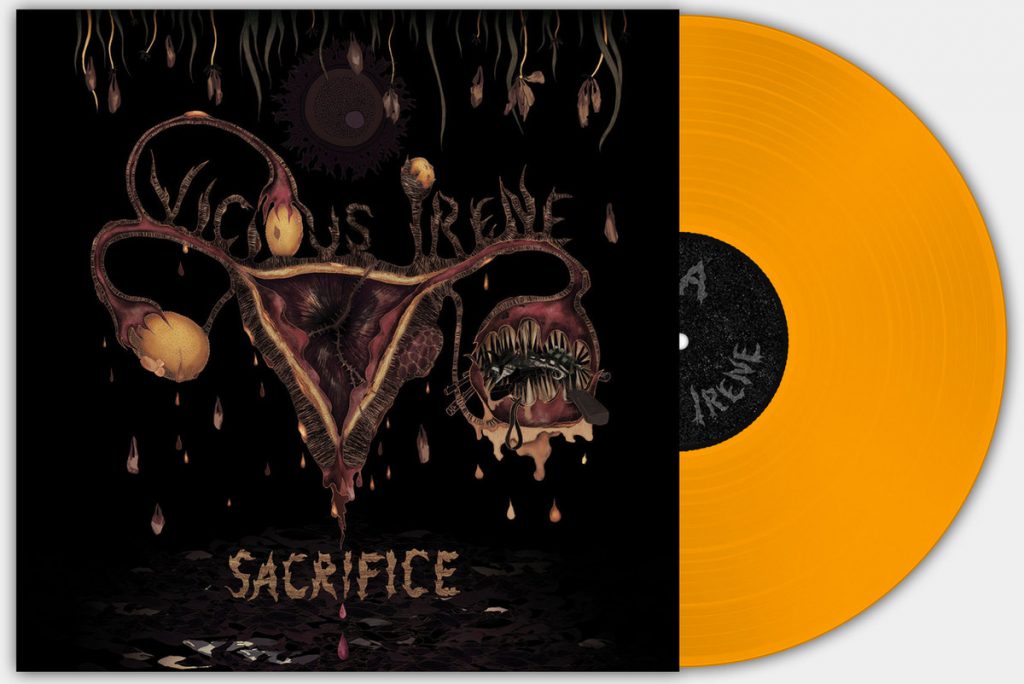 First 300 copies in limited orange vinyl. Any additional pressings are on black vinyl.